What does Shade-Ready mean?
What is a canopy
Are the lamps in your shop dimmable?
Will this fixture work in my country's voltage?
Is there way to connect your pendant light fixtures to a track light system?
Where are Brighttia products made?
Do international buyers have to pay customs and import taxes?
Where do Brighttia ship from?
A "Shade-Ready" pendant light or socket means it can be used with a shade that has an uno shade fitter with a Ø40-43mm aperture. The socket is threaded and comes with 1 or 2 shade rings to lock the shade in place on the socket.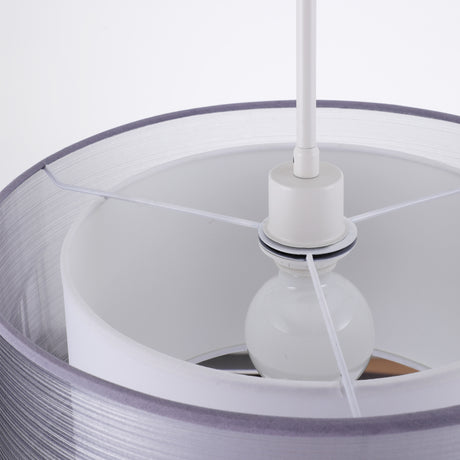 A canopy is the part of the light fixture that connects to the ceiling or wall and covers the electrical junction box (a.k.a. J-Box). The most common size we offer is 4.7in and 5in diameter canopies.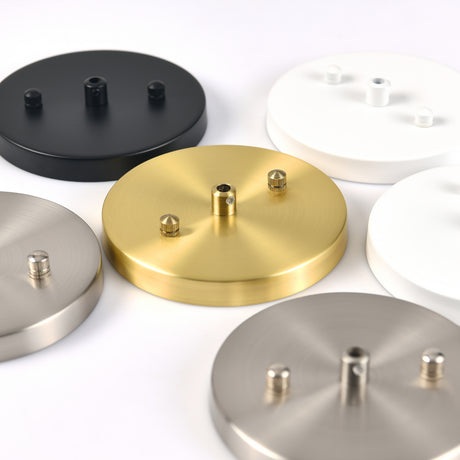 Yes, all of our fixtures are dimmable when used with compatible dimmable bulbs and dimmer switches.
Yes, our fixtures are 110-240V compatible so they work in most countries. Please double check the type of light source required for each fixture.
Yes, you can install any of our pendant light fixtures to a track with a "pendant track adaptor." Make sure the adaptor is compatible with your track light system. "H Track" is a common one.
Our products are either manufactured in China or assembled in the USA with imported components.
YES, international buyers are responsible for any applicable customs and import taxes that may apply in your country. WE CANNOT PAY CUSTOMS AND/OR IMPORT TAXES FOR YOU IN ADVANCE. I'M ALSO NOT RESPONSIBLE FOR DELAYS DUE TO CUSTOMS.
In-stock items are shipped from our US warehouse.